The Art of Insanity
2011 Triumph Tiger XC
This is my motorcycle. It is such an incredible machine, I felt that it deserved its own page. I have owned several bikes over the years, and with this one, I have finally found nearly everything I've been looking for in a motorcycle.
This is a dual-sport concept, created to compete with BMW's F800 GS, which is also a pretty sweet rig. They are part of the "Adventure" class of motorcycles, built to handle everything from freeways to rocky trails, and everything in between. I can strap camping gear to the tail, head out on a highway, turn off on a gravel road, and then disappear on a mountain trail, all without stopping or changing anything.
Motorcycles, after all, are all about freedom.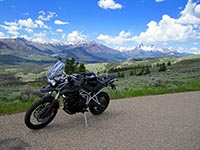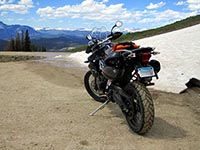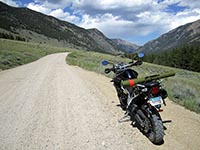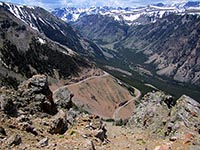 Living in Montana, a stone's throw away from the incredible Beartooth Pass and 70 miles from the northeast entrance to Yellowstone National Park, I wouldn't dream of riding anything else. Sure, there are lots of bikes to choose from. And no, the Tiger XC isn't perfect. But it's close enough.
You can check out the Tiger, and many other incredible British machines at Triumph USA's website. But be warned. If you ride one, you will buy one.